Courses Taught:
Chorus/Musical Theater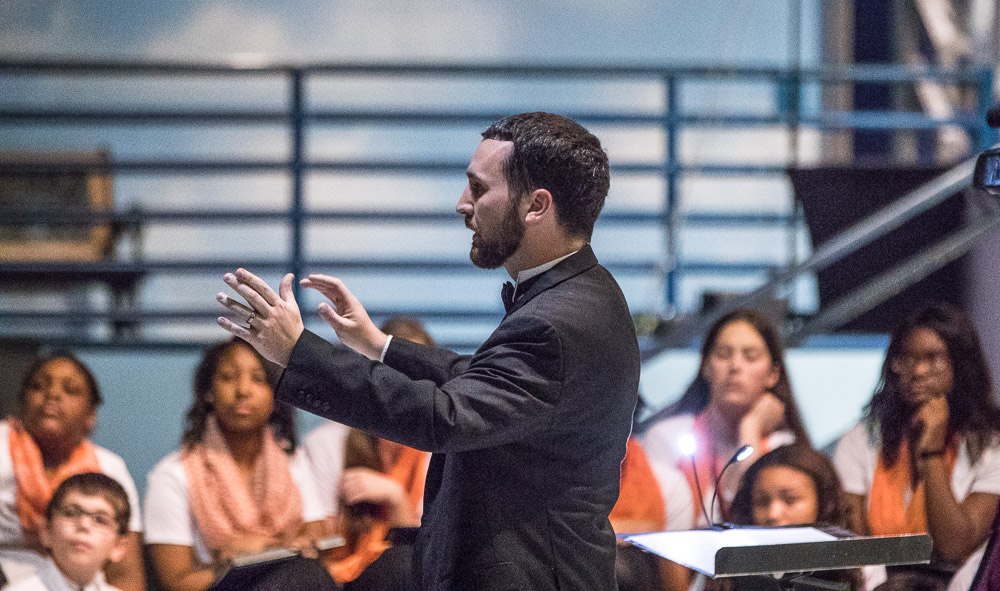 Jeremy Williams, Choral Director at Veterans High School since 2011, holds the degree of Bachelors of Music Education from Columbus State University's Schwob School of Music, and a Masters of Music Education from Georgia College and State University. Choirs under his direction consistently achieve superior ratings at GMEA's Large Group Performance Evaluations in both performance and sight-reading. Students in his choirs are also consistent participants in District Honor Chorus, All-State Chorus, All-State Reading Chorus, and the Governor's Honors Program. Due to his students' demonstrated excellence, the choirs of Veterans High School are consistent winners of various competitions, including being named "Grand Champions" of the 2019 Georgia Southern Invitational Competition as well as numerous Southern Star Music Festivals.
Outside the classroom, Jeremy enjoys playing video games and watching movies with his amazing wife Leah, who is the band director at Bonaire Middle School. Their lives are made furrier by three small precious dogs and one cat who won't seem to go away.