Courses Taught:
Environmental Science & Forensic Science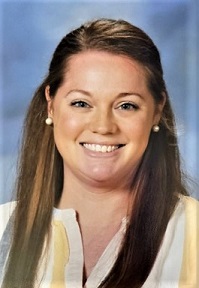 Mrs. Andrews received her Bachelor of Science in Biology from Middle Georgia State College in 2014, and she received her Master of Art in Teaching in Secondary Science Education from Middle Georgia State University in 2018. She is certified in both secondary science and special education. Mrs. Andrews currently teaches environmental science and forensic science. She is also a member of school council and serves on both the PBIS and PLC committees. Mrs. Andrews is extremely excited to be entering her fourth year at Veterans High School; she loves being part of the Warhawk family!
Mrs. Andrews has been married to her husband Tyler since 2014; they have a 5-year-old son named David and 2-year-old daughter named Lyla. In her free time, she loves spending time with her family, cooking, fishing, camping and attending church at Southside Baptist.
Mrs. Andrews is most excited to make an impact on her students' lives and for them to also make an impact on her life. She is looking forward to what this new school year will bring!