SMSgt (ret) Steven Brooks
Courses Taught:
Aerospace Science (AFJROTC)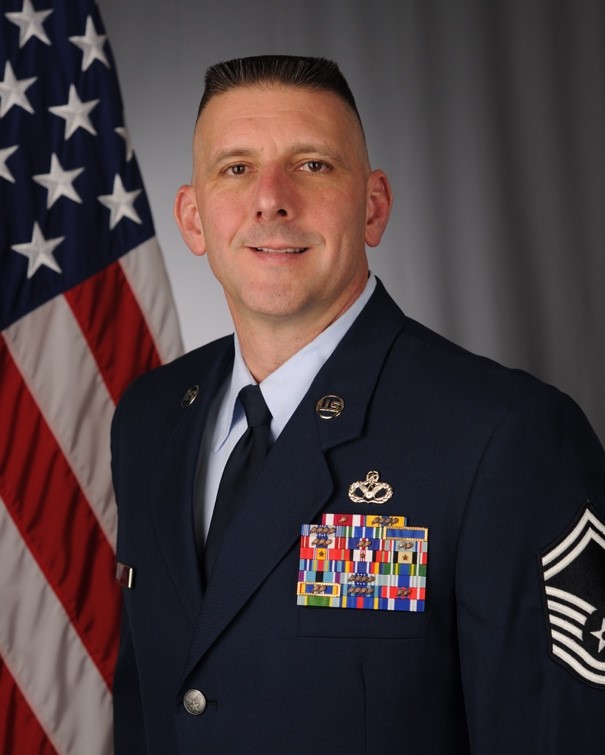 Senior Master Sergeant Steven Brooks is one of three AFJROTC instructors at VHS. SMSgt Brooks retired from the United States Air Force on 1 April 2019 after 26 years of service.
Born and raised in Georgia, Sergeant Brooks entered the Air Force in March 1993 and his background includes various duties in the Civil Engineer Structures career field. He served as a technical school instructor and has held numerous leadership positions at the flight, squadron and major command levels. He deployed in support of Operation Enduring Freedom and Operation Iraqi Freedom and completed overseas tours in Alaska, South Korea, Honduras, England and Germany.
He holds a Bachelor of Science degree from Columbia Southern University.
He is married to Marsha Brooks and has two children: Christopher and Vanessa (Nikki).
The AFJROTC Mission:
The mission of Air Force Junior ROTC is to "Develop citizens of character dedicated to serving their nation and community." Air Force Junior ROTC is not an USAF accessions program and cadets are never under any obligation to join the military. Air Force Junior ROTC is a Title 10 US Code mandated citizenship training program that is designed to educate and train high school cadets in citizenship, promote community service, instill personal responsibility, character, and self-discipline. The program achieves this through classroom education in air and space fundamentals and hands on learning opportunities in a number of fun and challenging extra-curricular activities.
The Air Force Junior ROTC program is grounded in the Air Force core values of "integrity first, service before self, and excellence in all we do."
The program has more than 880 Air Force Junior ROTC units in high schools world-wide. There are more than 125,000 high school cadets in the program and more than 1,900 retired USAF instructors who lead, mentor, guide, and teach our cadets in high schools in the U.S. and around the world. Air Force Junior ROTC enjoys overwhelming school administration and community support because of the huge positive impact on cadets, schools, communities, and our nation. In many communities that have no military bases within many miles, the cadets and instructors of Air Force Junior ROTC are truly "The face of the U.S. Air Force in communities all over the U.S. and the world."